So, after many many MANY attempts to bake something that was beautiful, I decided to try cheese cake brownies. I have no idea how they taste, because I refuse to eat warm cheese cake, but they smell amazing, and look pretty darn good, if I must say so myself!
I kinda cheated though, I used boxed brownie mix, but the way I see it? baby steps :)
Speaking of baby, that's the reason I decided to try and bake. I figure every mom needs a signature dish for her kid, so on this pregnancy journey, I'm going to try to bake different desserts and see what's best! LJ used to like when I made brownies with peanut butter drizzle (store bought mix of course) but I hate those.. hopefully my little monster will feel the same. :) For example- my mother makes home made cinnamon buns every Christmas morning... my Great Grandma made S cookies... I want something that amazing to stick to a tradition too!
The brownies were SUPER easy too!
Regular boxed brownie mix in one bowl, 8ox of cream cheese, 1/4 cup of sugar, 1 egg and vanilla to taste in another, a voila! Then you just fill the muffin tin 1/2 with brownie mix, a little cheese cake mix, and take a tooth pick and make swirls. I mean, come on-- if I can do it? Must be pretty dang easy. :)
So, here are some pictures of the brownies that I tried to make!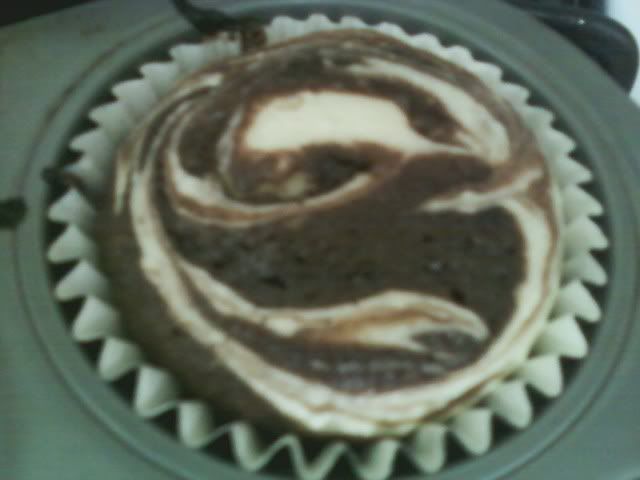 And, this was what I ate while I was waiting for the brownies to bake.. haha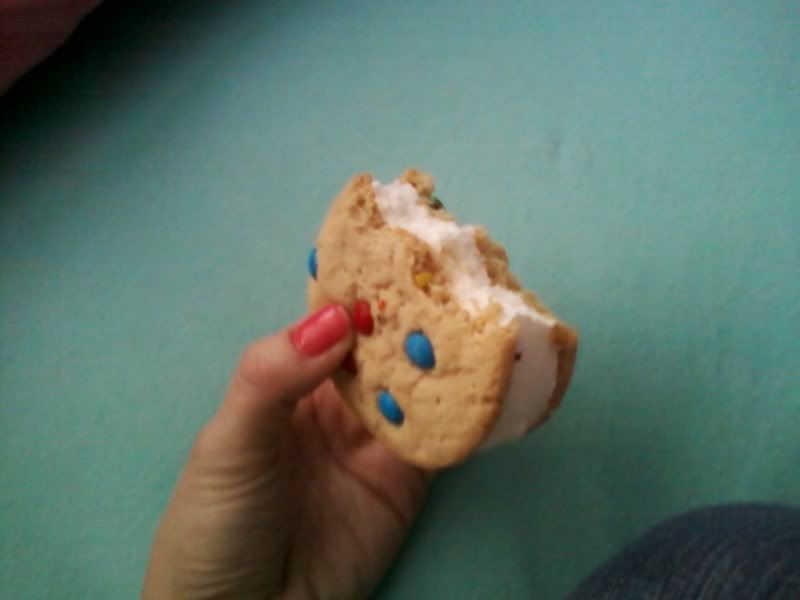 (by far my best purchase of the day!)