So, here I am, sitting at work, not interpreting a thing. It. Is. Awesome.....sometimes. Like right now!
So, I'm set on sea monkey's nursery colors.
Green, brown, and either pink or blue. (come on pink!)
I don't know why I like this, but it just seems better than primary colors because I hate those, and green and brown go with pink or blue beautifully.
So... here are some of the ideas I've seen so far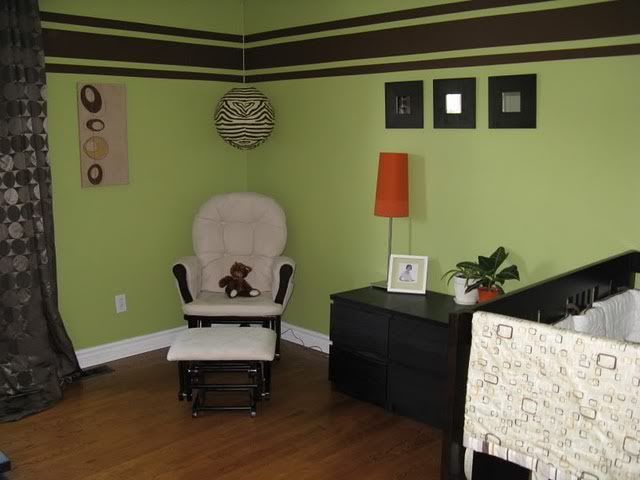 I love this one. It's simple, so I can add paintings, and mirrors and whatever else I find to match.
This one, I don't love, but it had some potential I think.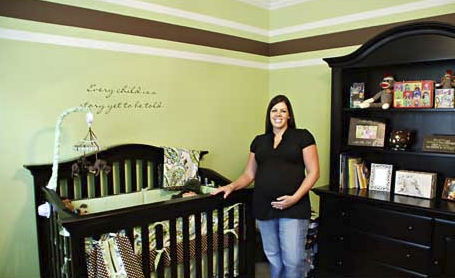 And this one I like also, but where the white is on top, I'd want whatever color the baby is.
And.... so, that's pretty much all I have. My mom found a pretty cool crib for us today. it goes from crib, to a day bed, to a full sized bed. DH and I found one at target we liked, but after seeing my MiL's friend and her son's crib... I might not want to go that route. PLUS-- LJ has an old dresser that I've been dying to paint anyway, so I might just get that chance. And by paint, I mean stain, and get new handles. But... we'll see about all that.
I don't know if I LOVE it, but I do love that it has a changing table with a stand like..right there. But, while in KY the husband and I will be looking at all kinds of baby swag anyway :)